Feel beautiful inside out
We are an inclusive hair studio that aims to provide the highest quality services with high-quality products for the well-being of our customers. We strive to be versatile so that we can deliver results that go beyond everyone's expectations.
Our professionals have dedicated their skills and training to make our customers feel beautiful inside out without any obstructions and have a breathtaking and homely experience at the same time.
We ensure that our staff has an energetic and cozy vibe so that everyone's experience is hassle-free and memorable. Since innovation and efficiency are necessary in today's competitive world, we keep updating ourselves with the latest techniques and treatments to give our customers an excellent experience.
No one at Reborn hair fixing studio believes in the term "dissatisfaction." Our customer's happiness is our happiness which motivates us to cater to a first-class experience with first-class services.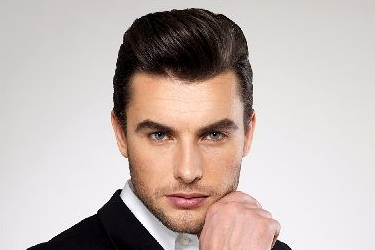 Everyone is welcome at the Reborn Hair fixing studio, irrespective of any situation or circumstance. Our customers are our family, and we always have our doors open for them. No matter how minor the inconvenience is, our team will sweat it out to deliver goal-oriented performance.
To create a truly exceptional and diversified experience for our customers, we fully commit ourselves to quality products because we keep in mind the moral ethics for properly running a business. What makes us passionate is our clients. They continuously inspire us and give us the energy to generate more and more diversified services with maximum satisfaction.
Keeping up with the latest trends
There's no disagreement that COVID-19 has taken a toll on every one of us, whether it's physically or mentally. All this stress can cause significant hair damage such as hair balding, hair fall and hair thinning. Sometimes, individuals don't even notice how these problems can cause grave consequences for them in the future. Therefore, we consider it our duty to make our clients aware of these problems and their results. To keep you and your aura positive and happy, Reborn hair fixing studio staff keeps updating themselves with the emerging and latest trends to beat the COVID-19 blues. We make our customers feel safe and make sure that they never feel alone because we all are in this together.
Here at Reborn Hair fixing studio, we are a family first and then an establishment. Keeping this in mind, we wish to give our customers the same family feeling. With family comes trust, and we guarantee that our customers will never feel neglected and isolated.
Our customer's safety and well-being are our number 1 priority. That is why our protocol guidelines have always been fluid and paramount because we don't want to indulge in behavior that can cause harm to the establishment and the clients.
Keeping the COVID-19 guidelines in mind, we have upgraded our services, guidelines, and products according to the current situation. From sanitizing hands to sanitizing every piece of equipment, our staff has equipped themselves with complete protection. We disinfect every corner of our establishment regularly to make it truly a safe and secure zone.
When you come into our salon, it becomes our responsibility to maintain your good health. With this thought in mind, our staff wears protective kit for every procedure. They make sure that they dispose of it safely so that no one uses it again. Further, safe disposal also helps us keep our home, our earth clean. These are some of the reasons and visions that drive us to make ourselves a better version than yesterday, and use today as a brick to strengthen our foundations for tomorrow.